As you already know, the taskbar buttons in Windows 7 are completely different from the previous versions of Windows. If you want to change the look of the buttons and their function follow these steps:
First, Click Start, then Right click on Shut Down and click on Properties. A menu will appear with options for the Taskbar, Start menu and Toolbars. Click on the Taskbar, which is displayed first looking from the left side.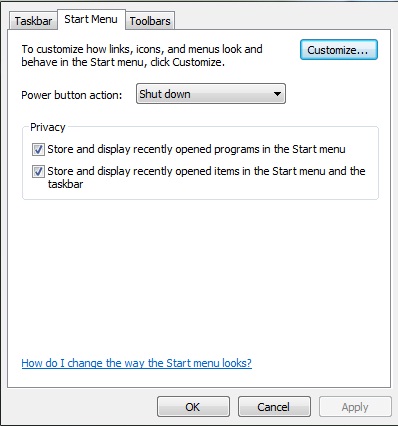 Now you are in the Taskbar options menu where you can change the appearance, the location on the screen, as well as the display of the Taskbar buttons, which is what we want at this moment.

In order to change the display of the Taskbar buttons, click on the menu. You can choose between: Always combine and hide labels (the default display), Combine when taskbar is full and Never combine. Choose which one you like the best, and then click Ok.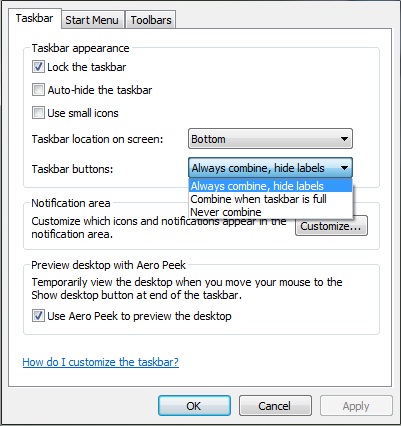 * Combine when taskbar is full

* Never combine