Thoosje Sidebar, a sidebar for use with Windows XP and Vista is very beautiful and offers you with so many gadgetes as media players, google search, yahoo search and more.
It also contains the Windows Vista gadgets such as weather, system uptime, and many others.
This makes the functionality of your operating system more gorgeous.
The sidebar uses 50% less memory and is faster than the original Microsoft more than with many functions to it and works with Windows XP and Vista.
The gadgets are mini applications that provide easy to use various information on the type of gadget that you have chosen to use. Speed up the normal daily operations which take place at the computer how to access information, make attics, etc. interact with the software.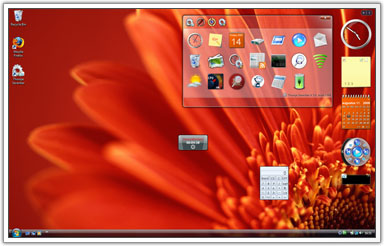 Apart from making your desktop look more attractive and purposeful, the gadgets are so much of use. Some of them will make you get addictive to them.
You can download the Sidebar from
HERE