Complete Registry can be backed up in couple of ways
1. Using ERUNT Registry Backup utility
2. Using System Restore in XP
3. Using Backup Utility for Windows to Back up 'System state'
This tip explains how to backup registry using ERUNT
1. Download
ERUNT here
.
2. Install ERUNT
3. Double click on the ERUNT on the desktop to start ERUNT
4. Click OK in the Welcome screen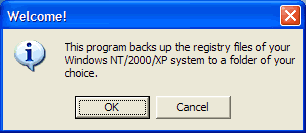 5. Select a backup destination of your choice
6. Put a tick on all three options
System registry
Current user registry
Other open user registries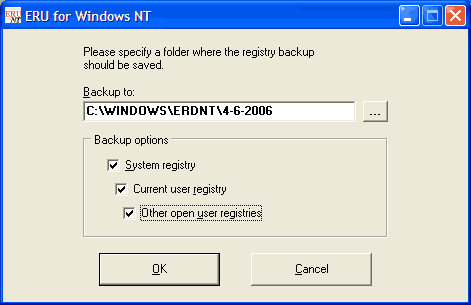 7. Click OK to finish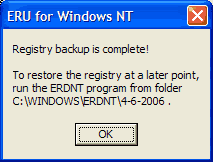 Your complete registry backup is stored at your selected destination.