As you already know, there are default Games that come with the installation of Windows 7. Some of you might not want them to appear in the start menu, so in order to disable them follow these steps:
Step 1: Click Start.
Step 2: Click Control Panel.
Step 3: Click Programs.
Step 4: Click Programs and Features.
Step 5: Click Turn Windows Features on or off (it's on the left side under View Installed Updates).
Now a little box with Windows Features will appear. Uncheck the Games check box to disable all default games. If you want to disable a particular game or some group of games (ex. Internet Games) first you have to click on the plus (+) in front of the Games menu, and then uncheck the particular games that you don't want to appear in the start menu.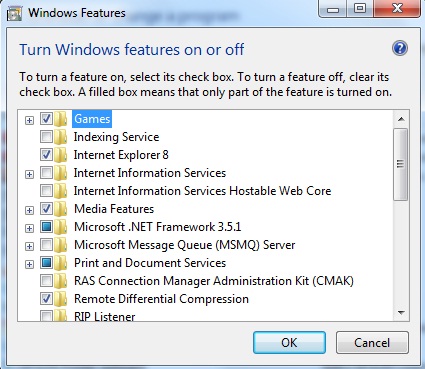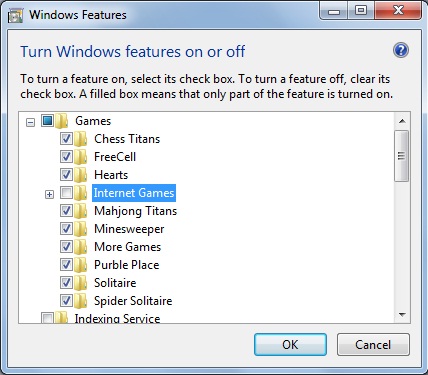 Step 6: Click OK and wait for a while until the features are set.
You're done.