From kilobytes of Word and Excel files, to megabytes of music and pictures, to gigabytes of games and movies! What exactly is eating up all your hard disk space?
Lets find out just how much of everything is stored in your hard disk! Fire-up your browser and
download WinDirStat
WinDirStat
– as you might guess, means windows directory statistics. Its basically made to create a graph-like inventory of your hard disk usage.
Download and install WinDirStat now (its free!) and follow me through the quick demo below.
After the installation, WinDirStat asks you what drive you would like to scan. For this example, I choose to scan my "C" drive.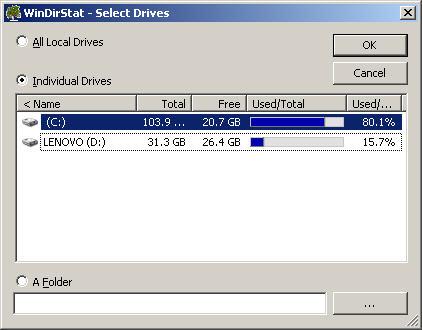 WinDirStat will perform a scan of your hard disk – taking something like a head-count of every file type and file size. After a few minutes, you will be presented with a colorful graph representing your hard disk usage.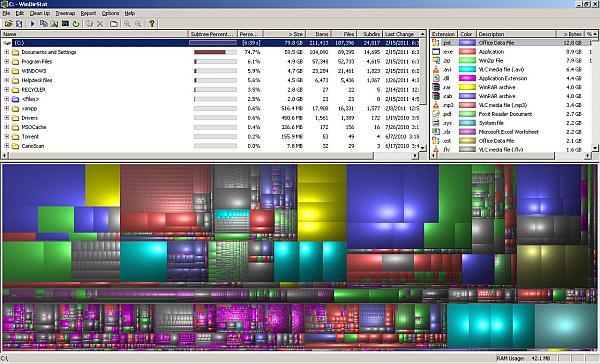 The picture above is a depiction of my C drive's contents. Notice that WinDirStat automatically computes for the file size of each folder, and total file size of a certain file type.
Thanks to WinDirStat, I just found out that my C drive has 12.8GB of PST Email files! I also have a considerable amount of AVI video files 6.4GB! Followed by even more non-work related MP3 music files of 3.4GB!
The next time a user comes to you complaining of a slow computer and warnings of low disk space, give his computer a whirl of WinDirStat. Find out just how many of this precious hard drive space is actually put to use to for work/play.