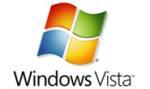 Microsoft has delayed the release of its forthcoming Windows Vista operating system until January 2007.
The application will be made available to enterprises in November this year. Microsoft co-president Jim Allchin in a conference call said that the company decided to push back the release date of the consumer version of the operating system because computer manufacturers required more time to test and prepare their systems.
Microsoft was confronted by quality issues that caused the release to be pushed back "a few weeks". This prompted manufacturers to ask the software vendor to delay the consumer to 2007 because they had insufficient time to test and prepare their systems for availability this calendar year.
News Source:
vnunet.com