Firefox delivers flexibility to users by giving them the power to personalize browsing. Users can do this by installing add-ons to their Firefox browser. But what are Add-ons? Add-ons are small programs that can enhance or add new features to your Firefox browser. Some Add-ons give you weather forecast, change the way your browser looks, adds web developer tools and other personalized features.
Add-on List Location
To check what add-ons are currently installed on your Firefox browser, click on Tools at the top part of your browser then click on Add-on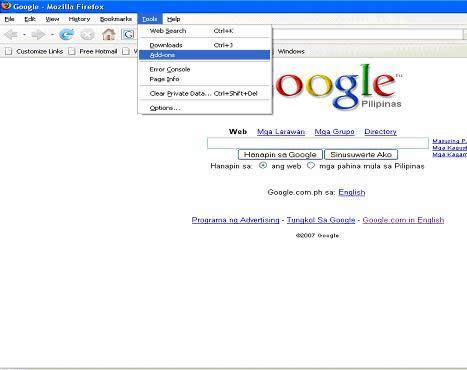 Then a pop-up window will appear showing the list of add-ons that you have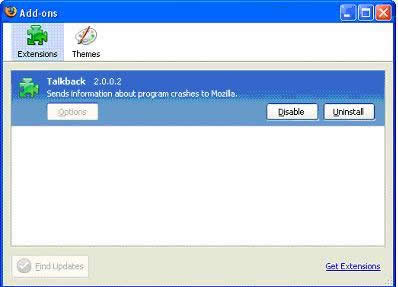 Some Popular Firefox Add-ons
Users have their own preference when it comes to browsing, but here is list some of the most commonly used add-ons.
Conclusion
The list above is just recommendations that you can use to enhance your Firefox browser. There are tons of add-ons that you can choose from to enhance your browsing experience. You can always visit the
Mozilla website for add-ons
to choose from a wide range of add-ons.