It is known to all computer users that there will be days that your Windows XP will not behave as it is supposed to. It disheartening to realize that because of occurrence such as error notices, computer not booting, programs not working and crashing, you will have to re-install your Windows XP. But don't re-install Windows XP just yet. Here are some tips that you can do that can try to recover the usual behavior of your Windows XP.
Automated System Recovery
Also known as ASR, this is a feature within the Microsoft Back-up utility that can return your Windows to a state when it was working properly. This process is like saving your whole Windows Data to a storing media such as floppy drive or USB flash drive. You can bring the saved state of Windows by having the back-up run the storing media.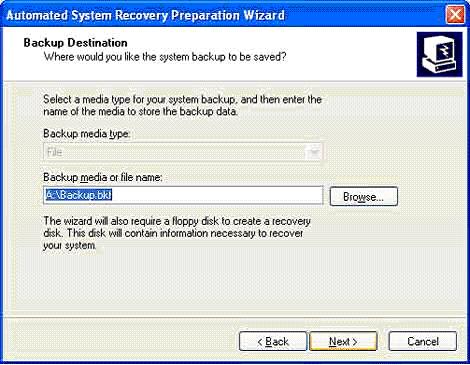 Driver Rollback
As its name implies, Driver rollback basically returns the previous drivers of a device that had an upgrade of its drivers. This happens normally when you try to upgrade a device to a newer driver then a problem comes along, so you just want the old drivers back. You can access the driver rollback tool by going to
Control Panel
, Click on
System
Icon and going to the
Hardware
tab. Click
Device Manger
to locate the device then
right click
on the device for properties. Locate the button for
Driver Rollback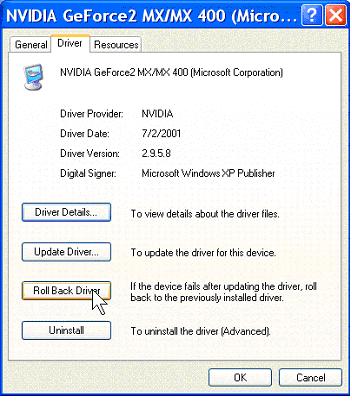 Last Known Good Configuration
When Windows fail to boot successfully or was shutdown inappropriately, it will normally display an option where it can try to copy or imitate the last time you were able to successfully boot to windows. It will display a start menu option where in you can choose the option
Last Known Good Configuration
to do this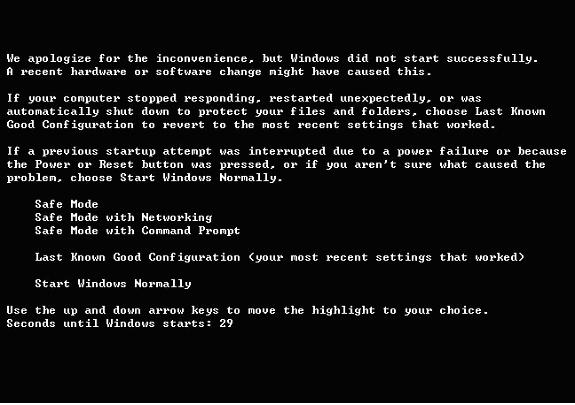 System File Checker (SFC)
There are certain Virues and Spywares that modifies or damages the files needed to run Windows XP smoothly or Windows system files. As one solution to this,
System file checker
can replace and recover Windows system files that have seemed to be modified. You can run this tool by typing the commands below (for different features) on the
Run
option when you click on your
Start
menu.
- sfc /scannow
to immediately have it run and check for the altered/deleted files
- /SCANNOW
- make the SFC tool immediately check your computer for missing or changed system files.
/SCANONCE
- make the SFC tool check your computer for missing or changed system files on the next reboot.
/SCANBOOT
- SFC tool check your computer for missing or changed system files every time it boots up.

Microsoft Back-Up Utility
This is a Windows XP program that allows you to backup and restore data on your hard drives on your specified preference. This tool can be accessed by clicking on menu.
Start
>
All Programs
>
Accessories
>
System Tools
>
Back-Up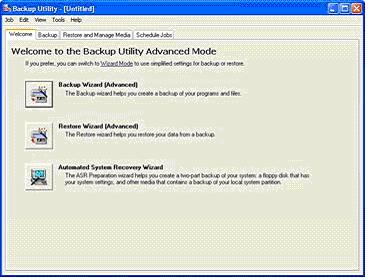 System Restore
This is a program of Windows XP that creates back-ups or restores points that in an event of that there is a problem with your computer, it can return your computer to a previous date when it was last working properly. This is done without loss of personal files or data such as MS Word files and music files. As a default, this program is enabled and constantly creates restore points on certain events such as program installation.
Windows File Protection
This Windows feature protects certain files that are essential for the operating of your computer and Windows from being overwritten, deleted, or changed. It creates a back up of these files and uses that file to replace those essential operating system files when it feels that is being modified in any way.